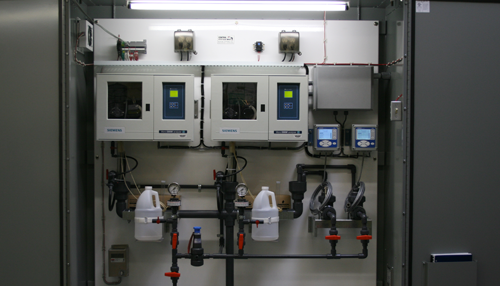 SAN FRANCISCO FIRE & WATER DEPARTMENTS
In 1998 we were awarded the bid for two custom control panels to be used on an expansion of the San Francisco Fire Department's "Auxiliary Water Supply System". These panels control operation of battery operated valves needed primarily during an emergency to control water flow within the Fire Department's emergency high pressure water supply loop network. Through our analysis, we developed a custom design for these sidewalk mounted panels that greatly improved maintenance access and curb-side appearance. This highly beneficial custom design, now established as the Department's standard, was used for a number of new installations involving a total of 10 control panels that we built in 2004.
We also work with the Water Department and were recently selected to manufacture two sampling station control panels for the Harry Tracy water treatment plant. Our product is highly praised by Department staff for very high quality design and assembly.